Pet Acupuncture
Louisville, KY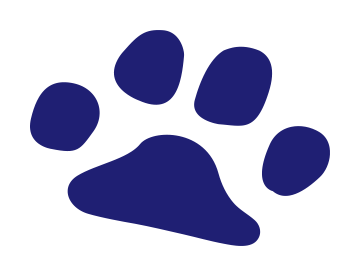 Pet Acupuncture
Lindsay Seilheimer DVM, CCRP, cVMA
Dr. Lindsay Seilheimer (CCRP, cVMA) obtained rehabilitation certification through the University of Tennessee. Her acupuncture certification is through Curacore which is a Western Medicine based approach to acupuncture.
Reasons your pet may benefit from Acupuncture:
Acupuncture can be used as an adjunct therapy for any medical condition. We use a multimodal approach with a combination of appropriate medical therapy in conjunction with acupuncture to obtain the best results for our patients. With Lindsey's background in rehabilitation, she has used it most commonly for orthopedic and neurologic abnormalities. For example, acupuncture can be used to decrease pain from a recent injury or surgery by triggering neurotransmitters that compete with the neurotransmitters that send pain signals to the brain. It can be used to stimulate nerve pathways that are not firing and communicating as they should be, such as paralysis. Additionally, it can be used to relax a taut band of muscle that is a source of pain. It can stimulate digestive pathways to improve constipation. It can be used to help calm hospitalized patients who are scared and nervous.
How does acupuncture work? Is it painful for the patient?
Acupuncture works through a process called Neuromodulation. Depending on your pet's problem or source of pain, we pick acupuncture points that will treat the neural pathways associated with the condition. We use an evidence-based, scientific approach which entails using our knowledge of anatomy to pick a treatment protocol best suited for the patient. The needles used for acupuncture are very small and adjustments are made for each individual patient. Acupuncture should not be painful; conversely, it should leave patients feeling better at the end of the appointment than they felt at the beginning.
What happens during an acupuncture consultation?
During your pet's initial consultation, we will use a combination of input from the owner, the pet's medical records, and physical exam findings to determine a treatment plan for your pet. We will do an orthopedic and neurologic exam and will often take muscle mass measurements. We will also do a myofascial exam to determine where your pet is painful – often there are areas in addition to an obviously injured area that are a source of pain. We may take a video of your pet standing and walking so we can track improvements. If permitted, we will offer the patient a treat such as frozen peanut butter or baby food to make the experience as fun and relaxing as possible. **** We do not like to couple medical testing and treatments with acupuncture sessions as we want the sessions to be as low-stress as possible ****
We will do an initial acupuncture treatment and therapeutic massage at the end of the consultation appointment.
What happens during an acupuncture session?
During an Acupuncture session, we will watch how your pet is moving and do a thorough myofascial exam to identify the spots that are troubling your pet. With permission, we will offer your pet a special treat such as frozen peanut butter or baby food to make the experience as fun as possible. We will do acupuncture and therapeutic massage. **** We do not like to couple medical testing and treatments with acupuncture sessions as we want the sessions to be as low-stress as possible ****