Pet Boarding & Daycare Louisville, KY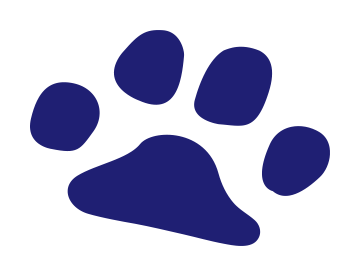 Pet Boarding & Daycare
Effective 4/10/2023, our boarding department will no longer be accepting boarding patients as we have made the difficult decision to close the doors to this area of the clinic. This change will allow our primary focus to remain on the medical care and needs of our patients.
Because the medical needs of our patients are important to us, we will still provide overnight Medical boarding for any patients that have medical needs that require a more detailed care process. Our trained and devoted Medical Care Team will handle the needs of each pet in our care. This service will remain available 7 days a week for drop-off/pick-up. We will offer as many treat and enrichment options to personalize your pet's stay. We take the trust you place in our facility/staff very seriously when you leave your family member in our care. We understand that we cannot match the comforts of your own home; however, we strive to provide an environment that is orderly, low-stress, and safe. Our availability is limited and this type of service may require approval by a veterinarian. Give our office a call to schedule your pet's medical stay.
Daycare & Medical Boarding Prices (effective 12/12/2022)
| | | |
| --- | --- | --- |
| Pets Weight** | Kennel Size | Daycare |
| 0-15lbs | X-Small | $21+ tax |
| 15-25lbs | Small | $21+tax |
| 25-45lbs | Medium | $23+tax |
| 45-65 | Large | $24+tax |
| 66 & Up | Run | $28+tax |
| Medical Board $48+tax | Any | |
**Height is also taken into account when a cage size is selected.
We are still accepting Daycare drop-offs for established and approved patients. Unfortunately, we will not be accepting NEW Daycare patients at this time.
Individual Play Time $13 + tax per session
Group Play Time $10 + tax per session
Peanut Butter Kong $4.50 + tax each
Extra Walks $4.50 + tax each additional walk
Boarding Requirements for Dogs and Cats
Dogs:
Rabies
DA2PP
Bordetella (within the past 6 months)
Canine Influenza
Intestinal Parasite Screen (negative within the past 6 months)
Flea Preventative
Cats:
Rabies
FVRCP
Intestinal Parasite Screen (negative within the past 6 months)
Flea Preventative
Any pet that is not current on requirements prior to a boarding reservation can be completed upon drop-off, however, our team prefers this to be scheduled in advance. Our doctor team does have flexibility in providing care for your pet's needs, apart from the Canine Influenza vaccine. Both the temporary booster and final booster must be completed, and your pet must be two weeks out from the second injection to be eligible for daycare or boarding with us. **If any fleas are noted on your pet while here, they will be required to receive a preventative (such as Nexgard) to treat your pet and prevent other pets from contamination.