Pet Digital Radiography Louisville, KY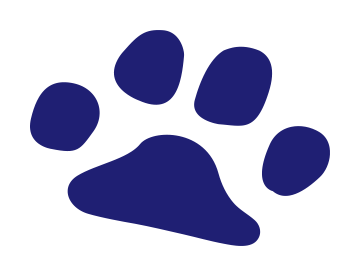 Pet Digital Radiography
As diagnostic radiology imaging continues to advance, it is vital that vets stay up to date on the latest methods and tools. At St. Matthews Animal Clinic, we do! In fact, anything that enhances our ability to improve our diagnostics is exciting! We have state-of-the-art digital radiography (X-ray) and digital dental radiography equipment, which provides faster results and more precise imaging than ever before.
A Film-Less Radiographic Imaging Process
Instead of traditional photographic film, a digital image capture device is used to record the X-ray image. The image can then be stored as a digital file, saved for future reference, or shared between practitioners. Digital radiography allows more kinds of image processing techniques to be used that can improve the quality of the image and, thereby, enhance diagnostic effectiveness. Furthermore, it is usually faster, which means your pet spends less time "on the table" in the unfamiliar surroundings of an X-ray suite—and it means the results are better than ever. It's a development that's good for diagnosing broken bones, heart problems, bladder stones, and numerous other internal health problems.
​
Because it eliminates the necessity for chemical film processing, it is better for the environment as well.
​
The doctors at St. Matthews Animal Clinic have received advanced training and are experienced in using radiographic and ultrasound procedures to diagnose many conditions. Our state-of-the-art equipment ensures accurate, quality results.