Pet Grooming
Louisville, KY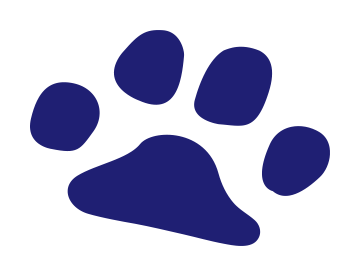 Pet Grooming
St. Matthews Animal Clinic is home to 3 skilled professional groomers with a well-deserved reputation for great work. Not only do we provide grooming services for canine companions, but we are happy to provide full-service grooming for your feline friends as well.
Our grooming services are available by appointment ONLY and can be scheduled by contacting us at 502-895-8100. We are accepting new grooming patients. We do recommend that you see the detailed list of requirements below as it is required to provide proof of completion prior to your appointment.
Grooming is not just for show—it can be very important to your pet's health and hygiene, as well as simply ensuring that an animal looks its best. In the case of some dog and cat breeds, grooming can be essential. Other factors that determine the need for grooming include the age and health of the animal. For instance, some dogs naturally shed their hair. Others, including the poodle, do not shed very much and can therefore require grooming. Also, many cats have problems grooming themselves or simply need a summer haircut to keep them tidy. Grooming also has the health benefits of monitoring skin issues, injuries, and other problems. Our grooming staff can handle many different "hard to groom" animals, even those that require scissoring and very specific coat length. We also offer a variety of sedation grooming options for those pets that do not enjoy getting a haircut and/or to help make their experience less stressful. Sedated grooming does have some additional patient scheduling requirements and we recommend that you give us a call to discuss the best option for you and your pet.
At St. Matthews Animal Clinic, grooming isn't just a shampoo and a haircut—it's a part of your pet's overall wellness plan. ​ Our grooming staff will make sure the visit is as stress free as possible, and your pet will look and feel great after a grooming at St. Matthews Animal Clinic. Also, consider combining a grooming visit with an annual exam or pet vaccinations to reduce stress on you! Check out the "Our Team" page to learn more about each of our groomers; Lawrence, Lew, and Crystal
Grooming price vary depending on the cut you want, and if the pet is matted and requires more effort to achieve the look you want. Every grooming does include an ear cleaning, nail trim and filing, and anal gland expression if needed.
Vaccines Required for Grooming
**additional requirements for patients requiring sedation**
Dog:
Rabies
DA2PP
Bordetella (within the past 6 months)
Canine Influenza (must be completed before grooming appointment)